We have completed many consulting engagements, designed and developed software, and managed teams for organizations including Symantec, Hewlett-Packard, Fireman's Fund Insurance and Educational Testing Service. Here's a sampling of our recent work. To see these projects and many more in greater detail, please Contact Us for access.
Asana2Go Chrome Browser Extension
Trilogi
Conceived, designed, and developed this multi-purpose tool for both novices and experts to flexibly copy, export and print from the Asana work-tracking application.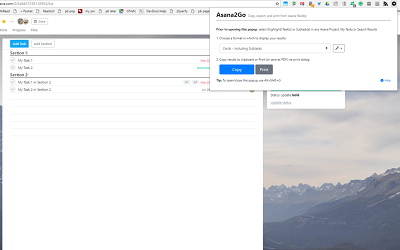 eSKM Scoring and Score Management
Educational Testing Service
Prototype, lead design effort, architect and develop front-end for ETS's next generation scoring and score management system.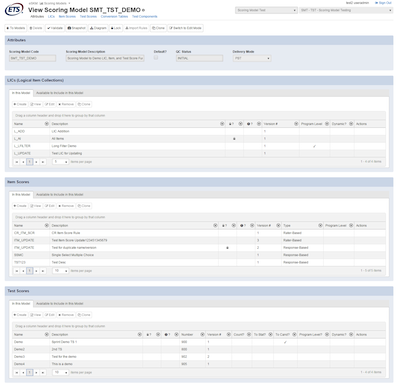 Unify Digital Test Delivery
Educational Testing Service
Designed and implemented, as a hybrid mobile and desktop web application, a set of ten comprehensive, hierarchically-linked Live Style Guides for multiple ETS testing families and test products.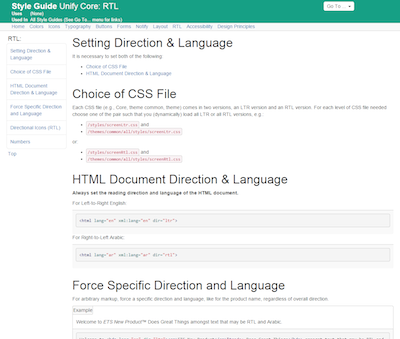 NeXT Test Question Authoring
Educational Testing Service
Designed and developed a proof-of-concept prototype which was chosen over a commercial software solution; designed complex, XML-based custom editing environment used by assessment developers for multiple major ETS test products.